Yasmin Razavi is a general partner at Spark Capital, a San Francisco-based venture firm with $4.2 billion in assets under management.
Born and raised in Iran, she studied engineering at the University of Toronto as an undergrad before getting an MBA from Harvard. After stints at McKinsey & Co and Index Ventures, Razavi joined Snap Inc. as a product manager to build the technology behind the app's monetization stack.
Since joining Spark in 2017, the growth investor has backed the likes of Marqeta, which aims to modernize the entire issuing sector; Deel, Capitolis and Earnin, a cash advance platform.
For its part, Spark overall has invested fintechs Affirm (which recently filed for an IPO) and Plaid (which could get acquired by Visa in a proposed $5.3 billion deal) in the course of its 15-year history. It's also backed startups that have gone on to large exits, such as Slack (which is getting acquired by Salesforce in a $27.7 billion mega-deal).
FinLedger talked with Razavi about how she got into fintech investing, what opportunities she sees ahead and why she believes a solid go-to-market strategy is so important.
FL: How much of a role does fintech play in Spark Capital's investment thesis?
Razavi: Spark is probably one of the most active fintech investors in Silicon Valley. On the lending side we've backed companies like Affirm and Fundbox. And on the exchange side we've got companies like Coinbase and etoro. Then on the infrastructure side we've got companies like Plaid and Marqeta. So our interest in fintech is extremely wide and also includes pure play software companies that serve to the fintech audience.
The firm as a whole is probably one of the most active fintech investors across the entire spectrum from seed to late stage. It was an area that I naturally had an interest in because when I was at McKinsey, I served a lot of big financial institutions in the UK – whether it was around new product launches or reimagining their existing products, I had exposure to the financial institutions and the challenges that they were facing. That was a really good foundation to go and pursue investments in the sector from a technology perspective.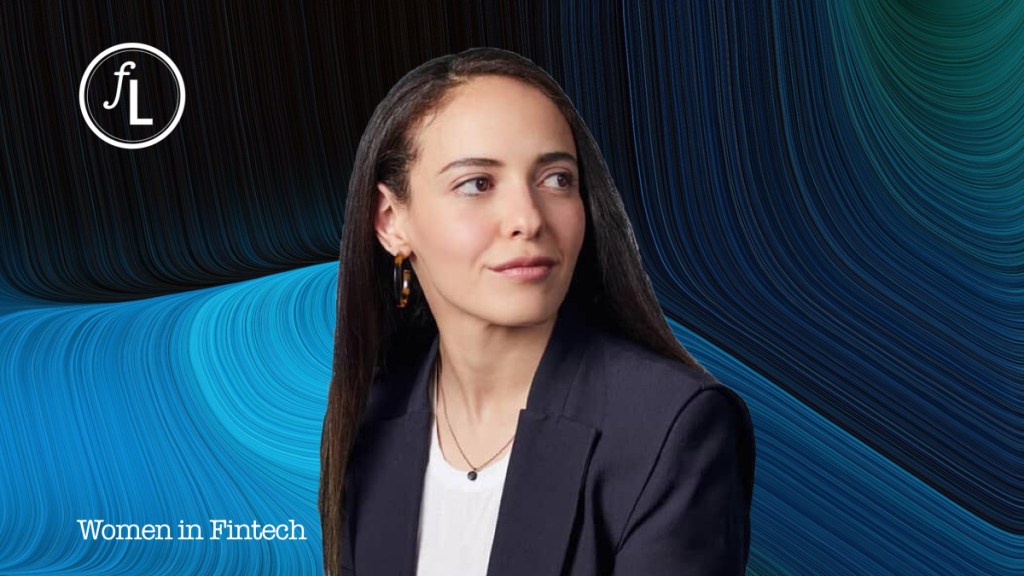 FL: You recently invested in Deel, developer of a payment platform for remote teams. What was it like investing during the pandemic and how did that deal come about?
Razavi: With the pandemic, everyone seeks novel ways of building human relationships or one-on-one relationships with folks. I initially reached out to Alex (Bouaziz, Deel's CEO & co-founder) via Twitter DMs. We're big believers in enterprise value that can be generated in the payroll space. The idea of cross-border payroll was intriguing to us so we had a prepared mind around this opportunity, for as long as 12 to 18 months before this deal actually happened.
The pandemic obviously accelerated two things. One was the adoption of remote work. The second piece was that every company was in a cash crunch so at each board meeting we went to, the conversation was "how do we preserve cash?" So when you couple those things, it was enough of an impetus for us to say okay, we want to do something here. So I started spending time within the broader sector with a lot of different players and Deel stood out because they had taken an incredibly messy and complex problem and really, really simplified it to a few clicks and in a really beautiful platform that anyone could get going without having to spend thousands and thousands of dollars.
In a way, Deel was the enabler for less resourceful startups or companies to pursue remote teams. That really appealed to me, and then Alex has this really incredible novel vision for where he wants to take the company: How do we create a more equal level playing field between at headquarters employees and employees and contractors who might be spread all around the world? It was really, really compelling. So we made the investment.
FL: Moving forward, what areas do you think have a lot of potential right now?
Razavi: I think it's been as exciting as ever to be a fintech investor. I'm personally pretty interested in payments as a sector. This is obviously not a new sector, but there are a bunch of trends that have accelerated the adoption of online payments and the movement from cash to electronic payments. The second one is electronic payments. For a while, I think, in Silicon Valley, there was an impression that this might be a winner take all market. Fast forward to today, where we are is that payments is an incredibly lucrative and attractive space.
There's enough complexity from a regulatory perspective or from a localization perspective or from a cross-border perspective from the different payment methods that exist around the world. Each of these creates a wedge for a new player to come in and play. That makes this a massive market. I think there's going to be room for many players to build multibillion-dollar entities here.
FL: In your bio, you say that you partner with founders after they hit product market fit on their journey to scale. Tell us why you believe go-to market is so important?
Razavi: I think a lot about building and scaling B2B go-to-market teams, when to hire first account executives, when to hire first VP of sales, what to look for, how does a go-to-market organization look like at $10 million of revenue, at $50 million, and at over $100 million. What role can partnerships play in accelerating growth or making it more efficient? How to think about pricing and packaging of software for B2B buyers… how to think about compensation for go-to-market teams, depending on the type of company/product, buyer profile, segment, etc. All of this falls under "being a student of go-to-market" and are areas I am passionate about helping founders in various stages of scaling.
FL: What do you think can be done to encourage more female founders in fintech?
Razavi: I think there's an increasing number of mature fintechs that are creating exceptional talent who will go on to found the next generation of startups. I'm already seeing a lot of female operators pursue this path and I'm extremely excited about it.