FinAssist is a discovery platform giving you background on companies for research, sales and general information purposes.
Let's get you started.
1. Add companies to your dashboard
FinAssist works by letting you save companies to your dashboard as you read about them.
Tap HW Media here to add your first company to your dashboard.
---
2. Check your email
You have successfully added a company to your dashboard! Check your inbox for a PDF briefing you on the company's basic information, web presence, and leadership.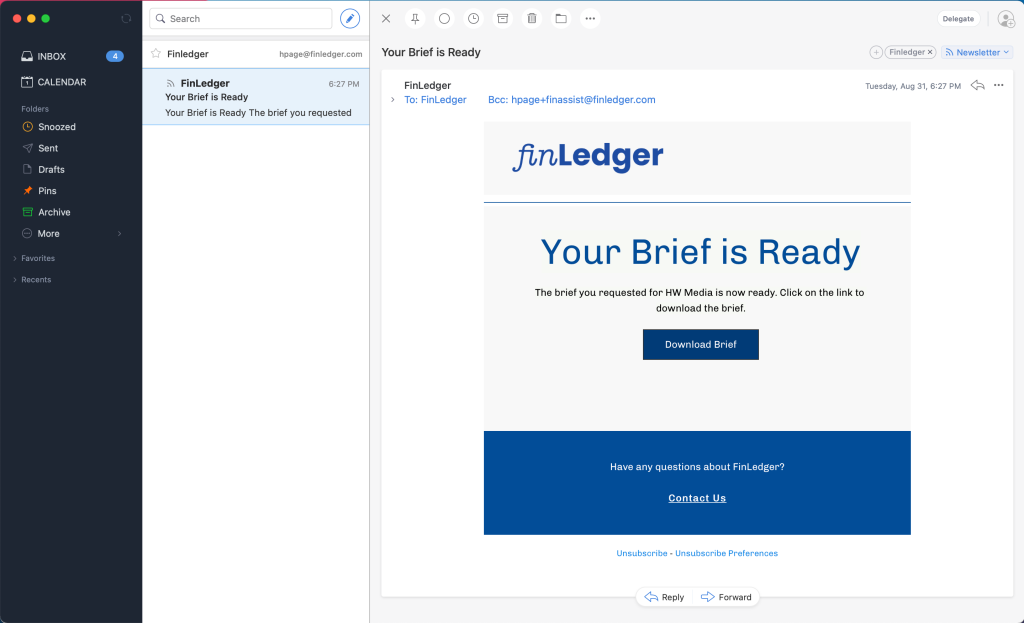 ---
3. Visit your My Companies dashboard
You can always re-visit the companies you've saved in your "My Companies" dashboard. Simply click "My Companies" in the header. From there, you can do the following:
View your brief online
Re-download a PDF version of your brief that was sent to your inbox.
Visit the company's website.