Veem, which has developed a global payments network for businesses, announced Wednesday the closing of a $31 million Series C round.
This raise – which brings Veem's total raised since its 2014 inception to just over $100 million – caught our attention for a few reasons.
For one, Truist Ventures – the corporate venture capital arm of Charlotte, N.C.-based Truist Financial Corp. (which was formed from the merger of SunTrust and BB&T) – led the investment. Plus, Veem's other backers include a high profile group including MUFG Innovation Partners Co. – the CVC of MUFG, one of the largest banks in Japan; AB Ventures – the venture arm of Arab Bank, one of the largest banks in the Middle East and Africa; as well as existing GV (formerly Google Ventures), Goldman Sachs, Kleiner Perkins, Silicon Valley Bank, National Australia Bank Ventures and Trend Forward Capital.
What also piqued our interest about this round was the company's self-described mission to become the "Venmo for businesses," as it helps companies send and receive money internationally with its online wire-transfer service. The B2B payments space is booming right now, so any time a company in the space raises fresh capital, we're all ears.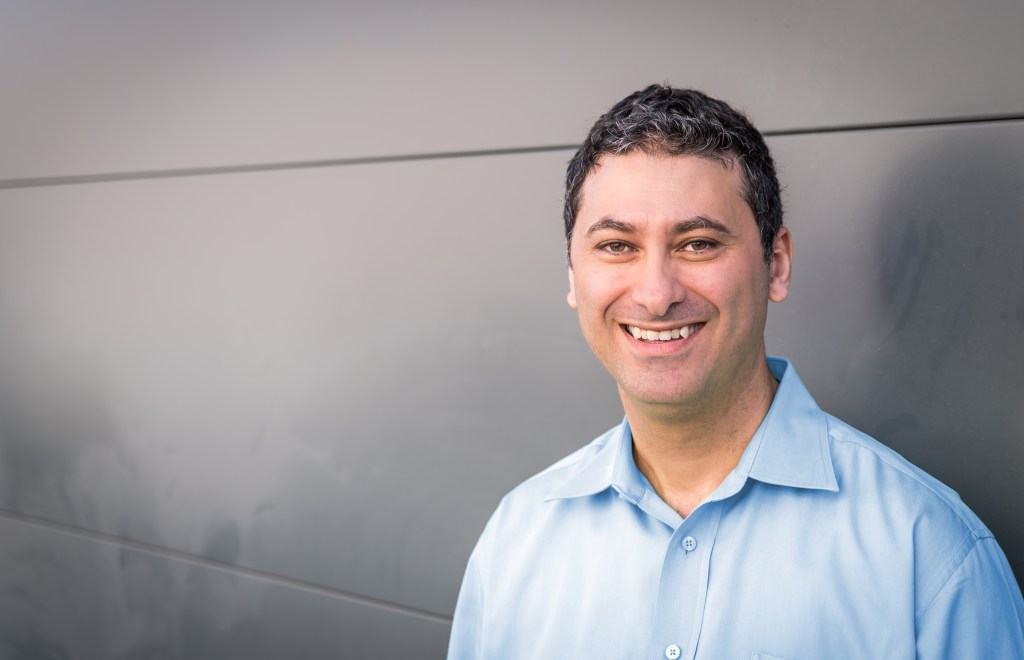 Especially when its CEO, Marwan Forzley, also founded and sold a startup called eBillme to Western Union in a deal that gave the latter company entry into the world of online payments. (Forzley also went on to become the GM of eCommerce and strategic partnerships with Western Union before founding Veem).
I talked both with Forzley as well as Vanessa Vreeland, head of Truist Ventures, to hear more about the raise and why it's significant. The investment marks Truist's first time backing a company since its formation in January, according to Vreeland.
"We can't imagine a better company to hit this milestone with," she said. "Veem's management team is an inspiring group of innovators and visionaries that are solving a critical pain point for small- and medium-sized businesses."
Growth
Veem is growing rapidly. While Forzley would not disclose any specific revenue metrics, he did share that the company has historically been doubling its number of customers on a yearly basis. Currently, about 225,000 businesses send and receive money in more than 100 countries using Veem's platform, which the company says "combines the best of traditional systems with the flexibility and speed that blockchain technology and digital wallets can provide." Veem is licensed and regulated in each country and state it serves, and it supports over 50 currencies.
Veem also integrates with other platforms such as QuickBooks, Xero and NetSuite to make it easier for business owners and their accountants "to collaborate and build a global network."
For Truist, the company's strategy aligns well with how it views the role of technology in shaping the client experience.
"Their proprietary multi-rail technology enables connections between businesses and their vendors, suppliers and contractors through a service that is easy to use and more cost effective than legacy cross-border B2B payment options – capabilities that our clients need," Vreeland said.
For its part, Veem prides itself on simplifying a process that some view as painful for both the sender and receiver in that it takes a lot of time, can cost quite a bit in fees and sometimes requires an in-person bank visit.
"We're not interested in providing an experience that's similar to a bank wire. We're looking at a fundamentally different experience by rethinking the way money should move globally," Forzley told FinLedger. "When you do international payments, it's complex because of the dynamics of how money moves. And so we wanted to dumb it down, simplify and reimagine it."
If someone wants to move money to France or China for example, they enter the email address of the company in France and the amount of money in euro units. A message goes out to the receiver that 'hey you're getting paid,' Forzley explained. And then the receiver then chooses the currency they want to receive it in.
"This is a very large market and the pain point is a fairly strong pain point for businesses," he said. "So many want to ability to move money around the world in a simple way. And it's a market that has not seen innovation for a long period of time. So it's kind of overdue."
A large number of Veem's customers are online, or ecommerce, businesses. Early on, companies primarily used Veem to pay suppliers around the world. Some use it to pay labor, an increasingly popular use case, according to Forzley.
Looking ahead
Veem will use the new capital primarily toward the development of a robust channel partner program that will widen the company's geographic footprint, Forzley said.
"Our channel partner network serves as our vehicle to better commercialize our product offering and further expand upon our market development efforts," he added. The company also plans to "further improve" and expand its product suite and capabilities.
In other words, Veem's key objective with the round is to get distribution, according to Forzley.
"If you look at the type of money we raised, it's not just money. It's money plus value and the value out here is access and the ability to get into a broader base of businesses that we can have on the platform," he told FinLedger.
The company is also open to doing some acquiring, he said.
As for Truist's role in helping in its growth plans, Forzley points out that the bank is known for lending to small business so it has access to "fairly large portfolios of business."
For Truist's part, Vreeland believes the firm can bring "a lot of great industry expertise" to Veem and its future portfolio companies in general.
"And one of the things that we're really focused on is investing in portfolio companies that are as diverse as the customers that we serve," she told FinLedger.
Vreeland recalls first meeting Forzley several years ago when Truist was looking for a solution to help with supply chain finance.
"Our paths diverged for a period of time and we reconnected as he was looking to raise his Series C," she said. "It was really exciting to see the product that he has built, you know, most notably the fact that he can send money over five different rails and one of those rails is a cryptocurrency that allows for real time foreign exchange settlement in a very cost effective way. Being able to offer that type of solution to our small- and medium- sized business clients is something that we had been looking to do and so I was excited that he had built such a robust product, and has so much traction with customers already on the platform."
Vreeland also confirmed there will be opportunity down the road (once Suntrust and BB&T's internal systems are integrated) to get "a full commercialization" with Veem.
"We're looking to get a pilot up and running within the next 12 months," she said.