Papaya, a mobile payment platform that reduces bill pay friction, announced raising a $50 million Series B funding round led by Bessemer Venture Partners, according to a press release shared with FinLedger.
The company plans to use the funding to forge additional partnerships, continue product development and expand its current 80-person team. Papaya says hiring will largely focus on product and engineering roles.
Sequoia Capital, Acrew Capital, 01 Advisors, Mucker Capital, Fika Ventures, F-Prime and Sound Ventures also participated in the round, which brings Papaya's total funding raised to $65.1 million through five rounds. The company previously completed a $11 million Series A led by Sequoia in late 2018, and two seed rounds in 2016 and 2018.
Papaya's mobile platform utilizes AI-enabled "bill understanding technology" to ingest user bills data and submit payments directly to any biller in the US. Users can take a photo of any bill (such as parking tickets, utilities and phone bills, or medical invoices), which the technology then analyzes before processing payment from the users account to billers.
"Our mission at Papaya is to help alleviate the stress and anxiety of bill payments for everyday Americans. This includes the entire bill payment consumer experience," Papaya CEO and co-founder Patrick Kann told FinLedger.
"The first use case that we have focused on is paper bills. Paper bills are often the most stressful – since they are usually the bills that you do not expect and plan for.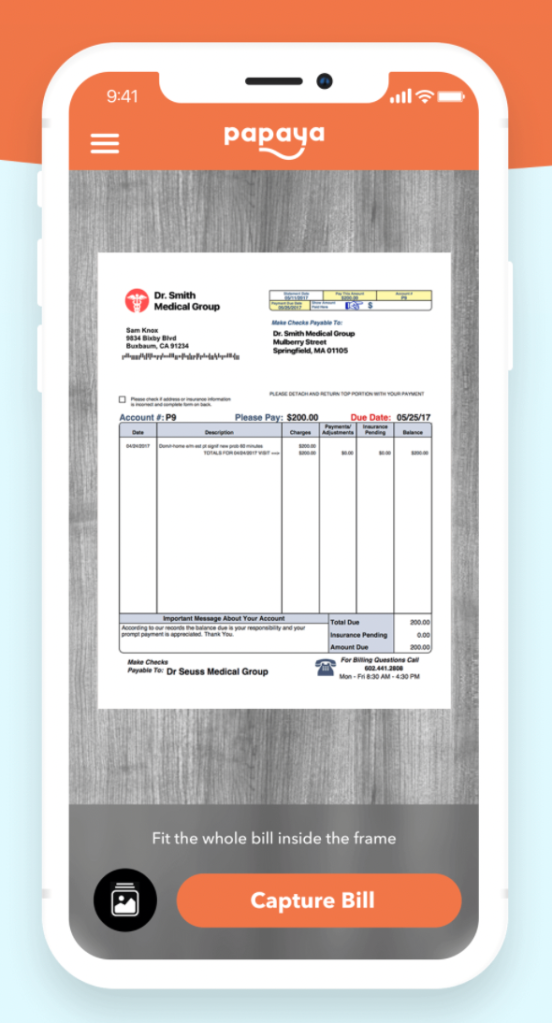 The company also integrates with partners' billing processes through embedded widget technology and paper statements, in addition to the mobile app. Papaya currently facilitates payment for hundreds of thousands of businesses and organizations in the U.S., ranging from small startups to government municipalities.
Kann says the demand for embedded payments is on a sharp upward trajectory, driven by the need for faster payment speed and alternative credit products.
"The idea of payments taking hours or days will quickly become something of the past, as we move towards fintech that is instantaneous. As part of this trend, there are three areas that are crucial in enabling payment speed: integrations, risk management, and compliance. Each of these areas is growing incredibly quickly to power the speed of payments," he said.
Kann also noted that crypto adoption has grown in the past year and led some companies to look into bill payment capabilities, saying, "Cryptocurrency companies are now also looking to include bill payments, as all of these capabilities will help make crypto become a mainstream part of our day-to-day lives."
Looking ahead Papaya's CEO says he wants the company to help increase mobile bill payment usage, noting that less than 3% of consumer bills are paid or managed on mobile devices.
"We're looking to grow this figure. At Papaya, we want to improve the entire bill payment experience for American families – and aim to expand beyond our initial use case of payments for paper bills," Kann said.
In other recent fintech news, a new report by Mastercard found a majority of consumers embrace open banking. Equifax also unveiled its new OnboardConnect product, a commercial solution for B2B transactions and customer onboarding.