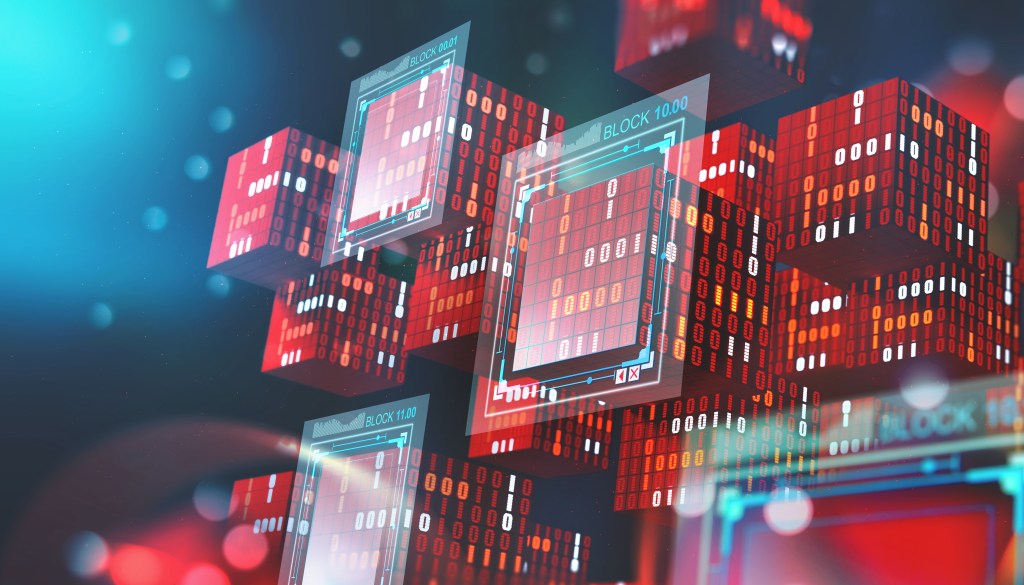 For an industry plagued by legacy systems and disjointed practices, some technology innovators are scratching their heads as to why the mortgage market has yet to adopt blockchain lending at scale.
Rather than sifting through unintegrated systems, lenders can record, share and exchange data regarding loans without the need for a manual process. Once the numbers hit the blockchain, they are there to stay, bolstered by the security provided by an immovable ledger.
One company bound and determined to bring blockchain to the forefront of the housing ecosystem is Figure Technologies – the second company to be founded by former SoFi CEO Mike Cagney – and a provider of purchase and refi mortgages, HELOCs and personal loans along the blockchain.
The company even went as far as creating an animated blockchain mascot to represent the group in ad campaigns.
In May of last year, Figure managed to raise $200 million in a round led by investors 10T Holdings and Morgan Creek Digital that propelled the company's valuation to a whopping $3.2 billion.
More recently, Cagney has been outspoken about his goal to purchase one or two mortgage lenders and test the blockchain platform at scale. Those plans came to fruition in August when Figure revealed it was set to partner with Homebridge Financial Services, a large, traditional mortgage lender with wholesale and retail operations.
With partnerships aligned, money in the bank and innovation on the horizon, Figure also recently announced its latest new hire to the team: Jackie Frommer, a lending industry veteran, with roughly 30 years of experience overseeing financial institutions operations.
Prior to Figure, Frommer was the managing director of the consumer lending leadership team at Bank of America, where she drove strategy, execution and performance across all retail consumer, small business and wealth channels.
Frommer also spent over eight years at JPMorgan Chase, a tenure that saw her operating as the managing director for the home lending leadership team, developing and leading massive digital integrations across its origination and servicing products.
FinLedger recently sat down with Frommer to discuss her new role as COO of lending for Figure Technologies and her intention to help the company further enable blockchain technology for consumer, banks and financial institutions.
---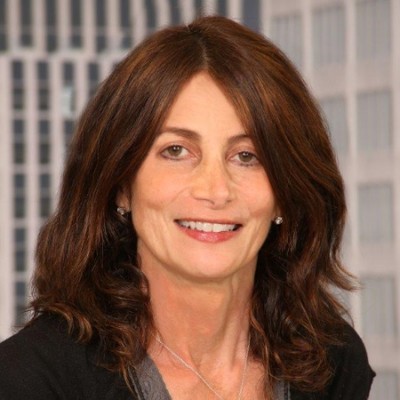 FinLedger: First off, congratulations on your new role. Could you walk us through exactly what you will be overseeing as Figure's COO of Lending?
Jackie Frommer: I think, as in any somewhat startup, the role is going to shape and evolve over time as the business also shapes and evolves.
However, overarching, my role is really to help build out the operations and the infrastructure for new lending products and partnerships. Specifically right now, [that is] the integration of Homebridge.
I'll really be focusing on using technology to the greatest extent possible to streamline the operations of the business. By technology, I mean both traditional fintech technology as well as blockchain, which takes the lending business to a very different place than it's previously been.
FL: As I understand it, Figure's headcount has been rapidly growing, especially in the New York office. What's it been like being back in person and returning to some semblance of normalcy?
I do believe between the home and office, you have to strike the right number of days. But never coming in can't be the right answer because you can lose, from a work perspective, the interaction and brainstorming that comes with office collaboration.
But I think also, simply as human beings, we want to see people, right? Especially the ones who are working alongside our careers. It gives you the opportunity to get up in the morning and do something beyond just going to the computer that is steps away from your bedroom.
Making sure you're on the right track just feels more natural when you are with your colleagues and peers.
FL: What drew you to Figure, or maybe more specifically, what drew you to this blockchain ecosystem they are working on?
JF: It really began with the realization that there's a whole blockchain ecosystem out there and lending touches the origination process of a loan, as well as the trading of loans over time, as well as how people pay for loans.
And really, blockchain is making advancements in all of those areas – in the lending infrastructure, the payment space, and by providing liquidity and trading of asset classes.
What attracted me to Figure under this model was that rather than updating existing technology, Figure was make advancements in these ecosystems. Whether it be loan, payments or marketplaces, these are the components that drive a lending business.
Figure itself is focused on growing lending but growing in the context of blockchain being embedded at its core to make the whole process more efficient, faster, cheaper, more transparent and ultimately safer. I would say the main driver was the scope and size of the ecosystem Figure is after, which touches all the different components of lending.
FL: How long do you think it will take the industry to want to adopt more blockchain processes? What's going to have to change?
JF: Well I've only been in the role a couple of weeks, but I have already witnessed an incredible amount of interest in it from those who want to better understand the technology.
The only way to understand it is to start to play in it, which will lead to more users who truly believe that this will be the next big evolution in terms of creating sort of more liquidity in the market.
It feels like people are ready to start to adopt it, and it's just gonna take a little while to get enough critical mass of people who are trying it. From there, we'll get users that witness it does, in fact, work better than the traditional ecosystems.
I truly believe it will take less time for people to want to integrate it than the amount of time it's taken to create the technology, to get here. Everybody wants to understand it, and once you understand it, once you use it, and once you get comfortable with it, I think it will just explode.
FL: Tapping in to HomeBridge to distribute and, essentially, experiment with this technology has a lot of the industry intrigued. Now, you get to dive deeper in to it. Tell me a little bit about what this partnership means?
JF: Homebridge is a big originator, with a ton of LOs, salespeople, and a massive operational infrastructure. So I'll be working with them to help them figure out how they can leverage our technology to make them more efficient.
But it really is also about integrating two organizations to figure out what we can learn from each other, identifying what they do better than us and deciding where we can deploy our products to fill their needs.
Another big part of the acquisition is that they'll have access to our product suite, which I think is really helpful for their LOs as the mortgage industry shifts and changes. It also gives them the ability to sell other products that I believe will allow them to have more holistic conversations with their customers.
My involvement will really rest in the synergy of the two.
FL: With this new acquisition in your utility belt, what is your vision for Figure moving forward?
JF: Right now, I'm still figuring it all out, but one of my biggest focuses will be how we can benefit the customer, whether the customer is the end consumer, or whether the customer is an institution that is either on the trading side, or whether it's a small business or whatever it may be.
To me, that looks like putting the customer in the best position in terms of understanding what all their financial options are.
I think the combination of having blockchain behind us, as well as having the ability to create some new and interesting products is going to help us capture our audience tenfold.
---
*This interview has been edited for length and clarity.