The world is slowly getting back to normal as mask orders are being dropped, vaccines are more available than ever and friends and family can be visited without the specter of illness lingering in the background.
However, transitions, even into better times, are tough. And bringing employees back into the office safely while satisfying increasing employee demand for flexible work schedules is one of those thorny issues that Maptician believes it can help solve.
The Atlanta-based startup, founded in 2018, is helmed by three co-founders: COO John Wichmann, CSO Paul Eurek, and President and Chief Architect Nick Eurek. The company announced its $1.7 million raise earlier in the week, wooing Nelnet, Invest Nebraska, the Nebraska Angels, Bryson Koehler and Equifax's CTO as investors.
The company's "Maptician 2.0" product claims that it is able to give employers "real-time employee status" updates, showing who is in the office and who is working remotely. It also provides a bevy of analytics about space usage, with claims it can break down the utilization of dedicated seats, team seats, hot desks and other office arrangements.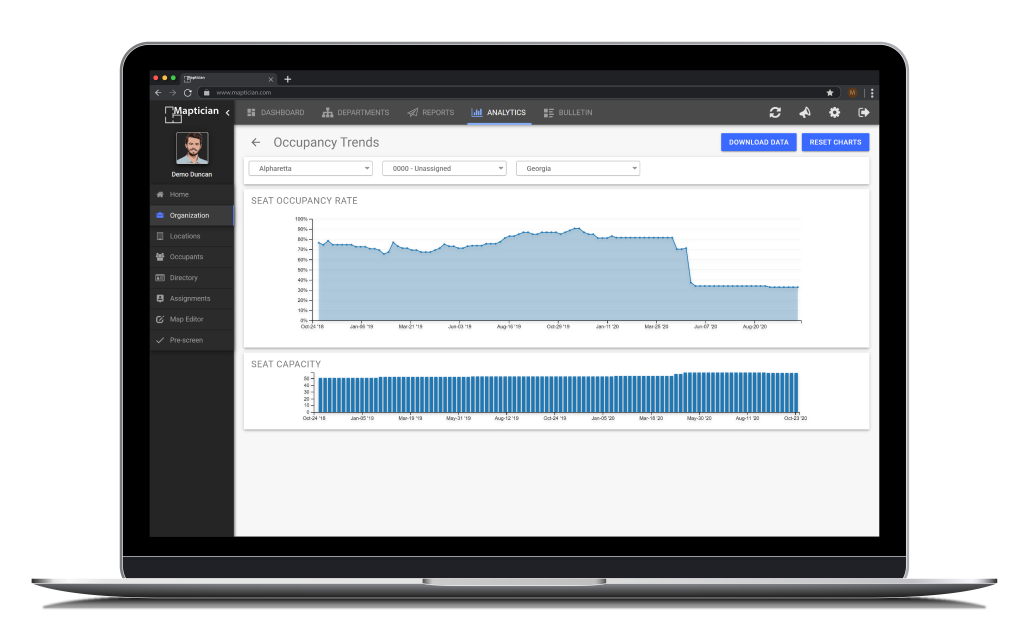 The data gathered from these arrangements can also be used to help with social distancing, coordinating in-person schedules and provide a record of activity to help with contract tracing.
Some of these uses cases that Maptician touts will be less needed in the future. However, it is looking likely that hybrid work environments will become more common, and business owners who can obtain valuable insights on how to increase, decrease or maintain the space could find Maptician an invaluable service.
In other recent news, B2B payments optimization company Boost Payment Solutions has closed on a $22 million Series C funding round. The round, which was led by Invictus Growth Partners, will enable the company to speed up its growth across verticals such as healthcare, telecommunications, manufacturing, freight & logistics and real estate, according to a news release.