For a number of financial institutions, anti-fraud and anti-money laundering are two of the top priorities. However, within the compliance world lives various regulations, rules and practice areas that banks and companies need to be mindful of, and one of the many reasons millions of dollars have been pumped into "regtechs."
One company working to navigate expedite these processes is Hummingbird. The four-year-old LA-based company acts as a platform for managing anti-money laundering (AML) operations. Compliance professionals use Hummingbird to collect case information, conduct investigations, and report on unusual or suspicious behaviors. What began as an AML operation has branched out into different types of consumer protections including dispute management and customer diligence.
Hummingbird's most recent round of funding consisted of a Series A in 2020 led by Flourish Ventures. FinLedger sat down with Hummingbird's co-founder and CEO, Joe Robinson, to discuss what it's been up to since its latest funding round, and why companies, now more than ever, are looking to regtechs for solutions.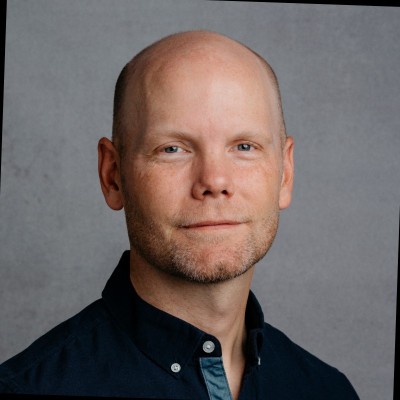 Where are companies looking to use regtech the most right now?
For a lot of institutions, anti-fraud and anti-money laundering take the top spot in priorities. But you know, the compliance world, there are a lot of regulations, there are a lot of different rules and practice areas that banks and companies need to be mindful of. We orchestrate the work across different practice areas.
It's funny though, the compliance and risk practice areas tend to become organization problems as the companies grow. So if you're just starting out, and you have a low volume of customers and a low volume of transactions, you can probably keep up with the investigation work relatively manually. You can imagine as you're growing, and as teams grow ever larger, it's almost like a CRM platform for sales teams. It's like it's much harder to coordinate, it's much harder to organize that work in terms of reporting and making sure it's done the right way.
So we tend to cater to larger institutions. Stripe and Etsy and a few other large institutions are customers of ours, and I love working with them. They have unique and interesting challenges, but [they] are still super tech savvy organizations.
How does your tech in particular work? What problems are you solving for?
So when a financial institution investigates somebody, let's say that I'm the subject and I go into a bank this afternoon and deposit $15,000 in cash or something along those lines. They're going to be basically required by law to investigate my account.
Now, you and I just met but I'm assuming you think of me as a relatively good person. But the bank has to establish that through a process of investigation, where they review my account, they review my transactions over the last year and it looks for patterns that might indicate I'm doing something odd.
What they're doing technically is they've queued up a case and an investigation in Hummingbird where they're bringing in all the data that they have about me that I've provided to them directly. Maybe they obtained it from the credit bureaus – my transaction data, my device usage, if I'm using a mobile banking app, etc. they'll investigate and look for those patterns and then they fill out a report. Let's say that they find that I am a shady character, they fill out a report, send it into the government law enforcement that uses those in evidence, and then they create cases and prosecute them.
Sometimes when we're talking about this sort of regtech, I think people picture in their mind, like a police office where a detective is working one case for several months. In reality, it is much more voluminous, a typical investigator might look at 50 to 100 cases a week. And so they have to be able to very quickly assemble everything, look at it, spot anomalies, and then create the reports if they need to.
Who are typically like the bad players in this space – the ones you are going after?
It's a very red pill, blue pill moment, because once you start to learn about it, you realize it's actually really all around us. The UN has some interesting estimates but basically, some estimates range from about 2% to 5% of the world's GDP are from illicit sources of funds.
Some of the bigger types of illegal activity that lead to a lot of money laundering, actually, a surprising one is counterfeit goods. Counterfeit good sales are a huge problem. But there are ones that are much more well known and they're in the news a lot. So things like drug cartels, human trafficking rings, political corruption and bribery, legal weapons sales, etc. Basically, anytime there's for-profit crime that results in money that the criminals want to use, they have to launder it in order to kind of get it there.
For something that is more deregulated, take cryptocurrency, which doesn't have as many concrete rules surrounding it. How do you all cater to that?
It's interesting, because it is more complex. In some ways, cryptocurrencies are maybe easier to police because they leave a footprint for regtech to follow. You can track it better than you can track cash. So I think there are novel investigation techniques.
For example, when you're receiving a payment in cryptocurrency, you can look back at the history of that money and see where it came from and if it came from a dark web market or something along those lines. From the Hummingbird perspective, it basically represents new data sources and new investigation tools that we can bring into the process.
It's also interesting because some of the regulations around it are not actually that different because it's cryptocurrency, it's just a vehicle for laundering. So that's more about investigation tools and what you can do with it.