American Express founded its venture capital arm, Amex Ventures, in 2011 to invest in startups as a way to enhance its core capabilities and speed up innovation in consumer commerce and B2B services.
Since that launch, Amex Ventures has made more than 70 known investments, according to Crunchbase, including 16 led rounds. Not surprisingly, its favorite startup categories to invest in include commerce and payments technology, digital marketing, data analytics and security.
More specifically, Amex Ventures' 12-person team invests out of offices in Palo Alto, New York, Boston and Tel Aviv in three core areas:
Consumer commerce, including mobile, consumer and business payments, marketplaces, loyalty and digital marketing products.
B2B services, including business payments, process automation, lending and small business services
Core capabilities, including servicing, customer acquisition, fraud detection, security, data analytics and underwriting.
More than two-thirds of its portfolio companies today have a commercial relationship with American Express. Recent deals include backing Finix, a payments infrastructure startup that recently raised $30 million. Amex Ventures has had more than a dozen exits in companies such as BigCommerce and Bill.com, both of which went public this year. The firm also invested early in the likes of Stripe, Plaid and Instacart.
To get more insight on the Amex Ventures' investment thesis and its perspective on the state of fintech today, I hopped on a call with Harshul Sanghi, its global head.
FL: You founded Amex Ventures in 2011. Here we are in 2020. So much has changed since then. What is the biggest change right now in terms of your investment thesis compared to when you first started?
Sanghi: There was no such thing as fintech in 2011. It didn't exist, right? And today, it's all the rage. There's so much innovation that is going on today. I think innovation in the broad financial services industry has gone up exponentially,
Today, I think we have to be a lot more disciplined in our approach, given the number of companies and the innovation and speed of innovation. Also, it's a challenge keeping up with just the number of companies that are being created and formed that are having that innovation, and then understanding each one, their differentiation and how we can take advantage of it. It's a scale challenge, so to speak.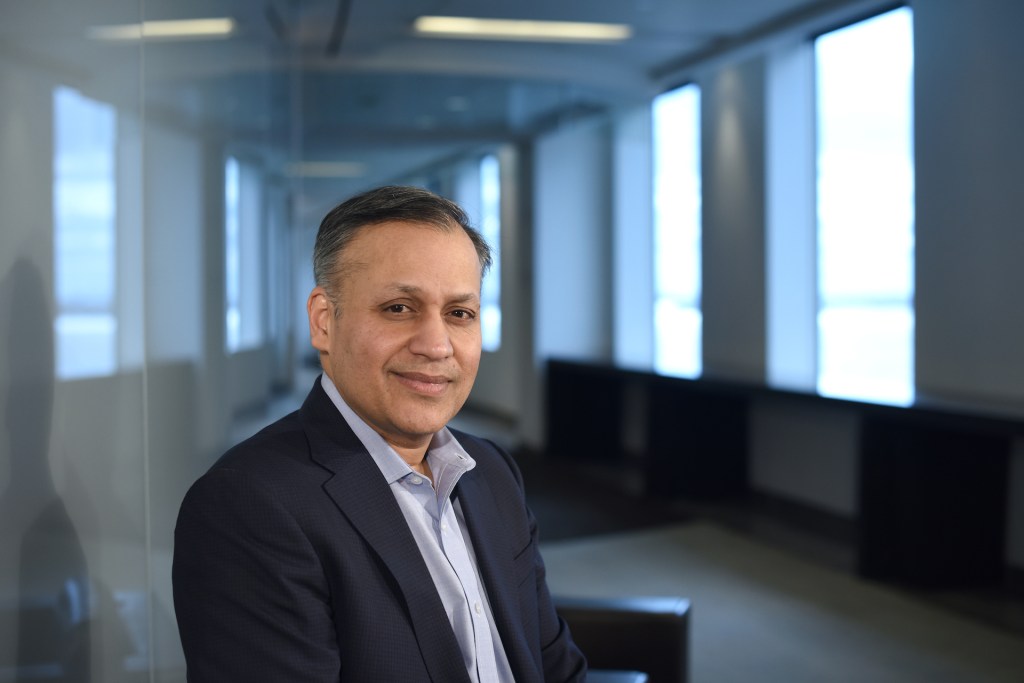 So, just keeping up with it, and being disciplined – I'd say those would be the two big, key differences between today and when we first started.
FL: Everyone (us included) keeps talking about how COVID has really driven this growth in fintech and digital transformation, but I feel like it was already headed in this direction. What are your thoughts on that?
Sanghi: Well, I certainly think it was. If you look at our investments, there was a lot in consumer, and there was a whole wave of online lending. And then when you look at B2B, there were certainly many different aspects of B2B payments that were already starting to take place.
But I think it's really the adoption by customers that has increased as far as the last six months. I think that's what we're seeing – that the benefits are a whole lot clearer versus not being as apparent a year ago.
Change is hard. For example, in the past I wouldn't have thought twice to get in the car and go to Costco and other stores to just shop and browse. But now you're not spending the whole day cruising the mall and going store to store doing window shopping to see what's there. Now you're kind of doing most of that online. In B2B, I think it's similar. You don't have a choice. Like, you just have to do it.
FL: I'm curious about your investment strategy. At what stages do you like to invest and what do you look for in an investment?
Sanghi: We currently have a barbell approach to investing. And more and more, we've gone upstream since the time we started. I'd also say we're doing more seed and stage A investing. What we're looking for are companies that can help drive innovation for American Express as we go forward. But at the same time, we look at how we can bring the assets of American Express to bear for the benefit of the portfolio company. Basically, what is that value exchange that's taking place? Also, there are the obvious things we look for like the team, the technology, the differentiation and the market. And of course, we look, as you might expect, at the business models, the financials, and go to market strategy too.
FL: Where do you see the most opportunity in the fintech space today?
Sanghi: I think there is still a lot of room in the digitization of B2B and it's not just the B2B payments space. When you look at businesses end to end, there's still a lot of friction. I'll give you an example in today's environment. If you talk about enterprise sales, many people can't go make their sales calls. I was in sales for many years and I remember having to go and meet that person in the office. So it will be interesting to see how sales will change right now and how people will make sales calls remotely. There's also a lot in the payment and spend management segments all the way from SMBs to mid-market to large enterprises.
If you start to peel the onion there's still a lot of layers. There's the example of Argyle, which you wrote about and identity. That's another big area right now. Like, how do I verify that you're Mary Ann when I can't even see you?
Consumer fintech is still evolving and we're also looking at financial wellness – that's an area that we think still has a lot of room. Also, digital financial services and different ways to engage with the consumer are interesting – in particular, the digital transformation and the automation of services. We've seen a lot of companies in the back end of the whole banking infrastructure. I think there's still a lot of innovation and those are all areas we're thinking about continually. There is also all the regulatory overlay in the regulatory framework, along with compliance and fraud – all these things that need to continuously adapt.
FL: Right now a lot of the digitization of B2B is being fueled because people can't go see others in person because of the pandemic. But what about once, hopefully when, things start to ever get back to normal. Do you still think that the need for those types of tools will be as great?
Sanghi: A lot of small businesses used to write checks. And that's how they'd send their payments and paper invoices. So now they're starting to use online platforms. Same with taxes with so much automation taking place and more people using an online platform for that too. I think people are just going to get used to it and go, "Oh my God, why didn't I do this before? It's so simple. It's so much easier. My life is simplified." And at that point, once you get a taste for it, you don't go back.
The biggest thing is changing adoption, right? I've been in multiple industries and launched one of the very first TiVo DVR products in 1999.At the time, we had to tell people 'you can pause live TV' and people looked at us funny and said, "Why would I ever want to do that..I can use my VCR." Today, you don't even think about it, you've got streaming you've got on demand – you've got all those things. Behavioral change and adoption is the toughest part. So once that happens, it just accelerates.
FL: How many investments do you make per year?
Sanghi: Seven to 10 investments, give or take a few. We have to be very selective. We say no a lot. Although this year it's going to be pretty active so the number might be higher, which is kind of shocking. In April if you had told me what was gonna happen this year I would have said "You're crazy – there's no way." I don't know what happened – it's completely crazy.