Google revealed Wednesday the launch of digital bank accounts via an updated version of its Google Pay app.
The rollout is being conducted as part of its partnership with Citi and Stanford Federal Credit Union.
In a blog post dated November 18, Caesar Sengupta, general manager & VP of payments at Google, outlined the company's plans.
"People do almost everything on their phones today, but for many, the way they save, pay and engage with their bank has remained unchanged," he wrote.
Google is hoping to change that with Plex, its new mobile-first bank account integrated into Google Pay. Plex Accounts are offered by banks and credit unions, include checking and savings accounts with no monthly fees, overdraft charges or minimum balance requirements, according to Sengupta.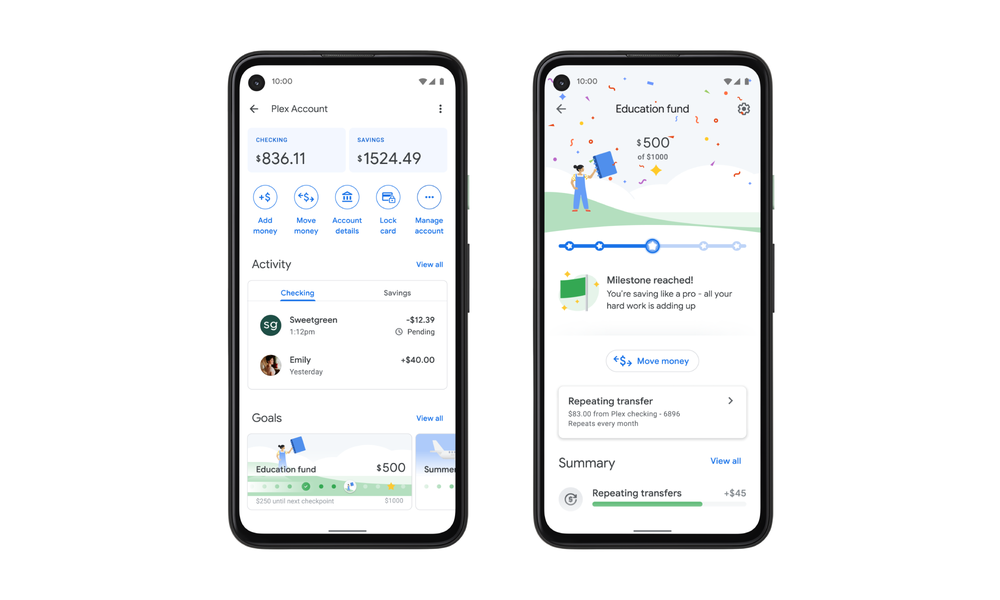 With the new version of the app, users can "open bank accounts, pay friends and manage budgets," CNBC reports, making Google now a direct competitor to traditional and digital banks alike. Users can also send payments to other individuals, making it now also a direct competitor to Venmo and CashApp, CNBC – which broke the news – also reports.
In his blog post, Sengupta said Google Pay would "never sell" a user's data to third parties or share transaction history with the rest of Google for targeting ads.
According to Google, 11 banks and credit unions, including minority-owned depository banks, in the U.S. will start offering Plex Accounts in Google Pay in 2021.
Citi and Google had established a partnership where Google provides the consumer-facing front-end to digital banking services while the accounts will be held by Citi, along with other FDIC-backed banks Google has partnered with, according to TechCrunch.
Plans for the checking account program and the partnership were initiated in November 2019.
On Monday, Anand Selva, CEO of Citigroup's US Consumer Banking division, said during a session at CB Insights' Future of Fintech event that the partnership "probably strikes the right balance."
He added: "it brings the best for the customer from (an) experience perspective, the trust and the banking 'know-how' from us."