Finix, which makes white-label software to let companies become their own payment processors, has raised another $30 million, taking its Series B round to a total of $75 million.
Notably, Lightspeed Venture Partners and American Express Ventures participated in the extension, which brings the San Francisco-based startup's total funding to $96 million since its 2016 inception. Previous backers include Activant Capital, Bain Capital Ventures, Homebrew, Insight Partners, Precursor Ventures and Visa, among others. 
While Finix is in a similar space as other major payments infrastructure players such as Galileo and Marqeta, it's more focused on building a platform for Software-as-a-service (SaaS) providers and fintech companies "to own, manage and monetize payments" rather than on card issuance. It's helped companies such as Lightspeed POS, Kabbage, Passport Labs, and Clubessential build and scale their payments infrastructure. While Finix won't reveal revenue percentage growth, it does claim a 450% year over year increase in payments volume in the second quarter.
In May, J.P. Morgan reported that integrated payments — those distributed via software — "should continue to grow at 2x the market for years to come and is just ~10% penetrated in the U.S," up from 8% six months prior.
For Finix, that means plenty of growth likely still lies ahead.
COVID-19 impact
Finix co-founder and CEO Richie Serna told me in an interview via Zoom that his company's goal is simple: to turn all software companies into payments companies. And that mission has only accelerated in recent months.
"Businesses everywhere are turning to digital payments and SaaS tools to manage the challenges and changes brought on by the [COVID-19] pandemic," he said.
Finix sits on the acquiring side of the transaction, Serna explained. Ultimately, the company's goal is to help vertically specific software companies who are embedding payments to create new revenue streams.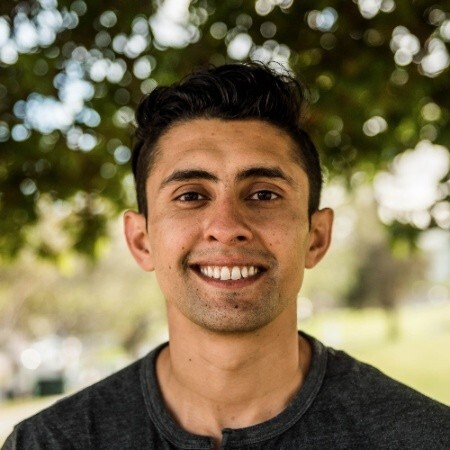 Finix emphasizes that its goal is not to take any company out of the transaction, but rather to empower its customers with the revenue share that they used to be cut out of.
"By using Finix, they basically cut out the middlemen monetizing their payments," Serna said. "We're enabling companies to basically…collect those 50 to 100 basis points for themselves and be able to provide a better user experience for their customers."
Finix and its investors share a very similar world view of the world, Serna told FinLedger, "where the best way to distribute payments is through software."
"We all believe that in the next five to 10 years, the vast majority of software companies are going to be making the majority of their revenue from payments and other financial services," he said. "Companies already recognize the power of embedding payments into their software. They understand how it transforms their businesses, and that trend is just accelerating during COVID."
Also, overall, Serna believes both cloud and digital payment transformations are in their early stages. As the trends grow and merge, Finix is operating under the assumption that SaaS enterprises are increasingly looking to manage payments infrastructure the way they do web services.
Investor POV
Will Kohler, partner at Lightspeed, told FinLedger that his firm believes that "every" software company is integrating payments into their product offering.
"The pandemic has made it clear that seamless digital payments experiences are more critical to success than ever before," he said.
Finix, according to Kholer, brings together three of Lightspeed's main areas of interest – enterprise software, e-commerce and fintech.
For example, the company's latest offering, Flex, offers software companies the opportunity to take control of their payments data "at any level of payment volume and become a payment facilitator (Payfac) when they're ready, with minimal switching costs."
Lindsay Fitzgerald, managing director at American Express Ventures, said Finix offers companies an alternative to building payments capabilities in-house or outsourcing to a third-party provider.
Looking ahead
Finix's headcount has climbed from 15 people at the time of its Series A raise in July 2019 to about 85 people now. The company plans to use its new capital to double that over the next year.
"We have a very very massive task ahead of us and…need to be able to go out and hire the best talent possible, find the best engineers and continue to build," Serna told FinLedger.
Finix also points out that its growth comes amidst recent private and public market activity, which underscores the recent growth surges in the payments industry.
Over the last few months alone, Stripe reached a $36 billion valuation, citing a surge in businesses accepting digital payments for the very first time, and Checkout.com claimed a $5.5 billion valuation with a 250% increase of yearly transaction volume from May 2019 to May 2020. Square has seen its market cap double since May, and PayPal just reported its strongest quarterly performance ever.