A year after Credit Sesame acquired Canadian challenger bank Stack, the integration of Stack's technology and team is complete.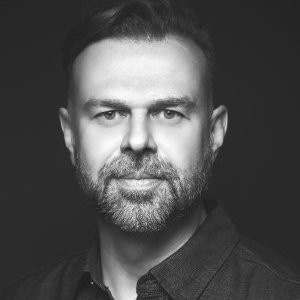 Credit Sesame, a credit and loans company launched in 2010, is building out its digital banking offering called Sesame Cash that it launched last year in the U.S. Since its launch, it has picked up 1.25 million customers. The Credit Sesame platform, which includes credit monitoring and personal finance management, reportedly has 15 million users.
In June, the company raised $51 million en route to a possible IPO with a valuation of nearly $1 billion. At the time, CEO Adrian Nazari told Insider the company was focusing on solutions for the millions of Americans who live paycheck to paycheck. Like other personal-finance-focused fintechs, banking appears to be a foundational element of growing the customer relationship. Sesame Cash offers customers budgeting capabilities and cash back when customers improve their credit scores and shop at participating retailers. It also offers features typical of neobanks, including paycheck deposits two days early and a fee-free ATM network.
In Canada, Stack, which was founded in 2016, continues to operate as a separate banking brand. Miro Pavletic, Credit Sesame's general manager of global banking, and co-founder of Stack, spoke with FinLedger about Credit Sesame's banking strategy and plans to grow the Stack brand in Canada.
Answers have been condensed and edited for clarity.
More than a year after Credit Sesame acquired Stack, can you provide an update on the integration of the two entities, technology and otherwise?
The way that Credit Sesame looked at it, [is] they had a huge customer base in the U.S., providing free credit scores, free credit reporting and they wanted to expand into financial services and provide banking products. When we essentially white labeled our platform to them in the U.S., we acquired a relationship with a U.S. [card] issuer and we quickly launched their digital banking product in a little less than six months.
How are the banking teams organized?
We operate essentially as separate pods or separate teams that work across multiple businesses. We have a separate pod or team that is specifically just working on the Stack [Canadian product] implementation, [and] all the integrations and supporting our Canadian customer base. We've segmented our customer support as well so our customer support services, not only Canada but for U.S. customers as well. We have a clear focus and clear objectives for both of the markets.
I understand that Credit Sesame's Stack banking offering is making a push in underserved communities this month through a campaign called Stack the North, which targets northern Canada and First Nations communities. Why did you decide to focus on this market?
Editorial note: An estimated 10% to 20% of Canadians are underbanked, and some estimates put the rate of unbanked in First Nations communities as high as 15%.
We partnered with several merchants and service providers across the north. Consumers were getting gouged by these traditional banking products because these [prepaid] cards were hitting them every time that they would use the product. There would be a monthly fee attached to the card; there would be a reload fee, so every time you actually put money onto your card, they would charge you to reload; there'd be incremental charges for customer support – all these things that we feel you should automatically get without a fee with a stock proposition. We have a cashback offer where we've partnered with local merchants across those areas to provide real-time merchant funded discounts at point of sale.
There are buttons for five languages other than English on your northern and First Nations-focused site. What are they, and what's the extent of the support you offer?
We provide support across multiple dialects, and the languages that you see are the ones that we've seen within our First Nations communities across those [geographic] areas. They include:
Woods Cree (Nīhithawīwin)
Swampy Cree (.yEj; moo>)
Ojibwe (Anishinaabemowin)
Dene (Denesuline)
Inuktitut (ᐃᓄᒃᑎᑐᑦ)
We've been able to translate the offering to our community members up there as well. We provide fully multilingual support across our platforms, and not just being able to dial into customer care, but it's also chat based as well. The majority of our customer support actually is chat-based.
Did you hire people from underserved regions to allow for multilingual support?
We have a very open hiring program. It's not just about financial inclusion, it's also about inclusion within our workforce. We've always made sure that we could support all of our community members, [including] immigrants and First Nations customers. [Some employees] may have started off life in underserved communities, but a lot of individuals move down into more urban areas [later on]. So it's very easy to have someone that has experience in those dialects that's living in urban regions as well.
Are you planning to offer access to credit for your Canadian customers?

Absolutely. One of the key products that we've launched in the U.S. through Credit Sesame is essentially credit builder banking. Essentially, what you can do is you can use your debit card to help you establish a credit file and build a credit score. We built that on top of our digital banking service in the U.S., and we're looking to expand that into Canada as well.
What kinds of promotional activities will you be undertaking in northern and First Nations communities?

We're doing multiple events throughout September and October, and we're going to be traveling up to some of the regions. We're going to be sponsoring some bingo games as well. During COVID, it has been difficult to get involved in those events. Individuals were a little bit skeptical of getting together too soon [but] it feels like we're kind of getting over that hurdle now, so we see an opportunity to get more involved.
Will you be doing TV ads?

No. Where we've seen the growth is across social channels, and through referrals and organic growth. We're [also] reaching out to influencers, tribe influencers and First Nations influencers across those areas.
Abstract vector created by pch.vector – www.freepik.com