Kikoff, a credit building platform targeted at the Millennials and Gen Z segment, announced its launch today, following a $30 million funding round led by Portage Ventures, according to a press release.
The company's previous Series A funding round in July 2020 was led by Lightspeed Venture Partners and included participation from GGV, Coatue and Core Innovation Capital. NBA point guard Stephen Curry, Wex CEO Melissa Smith and former U.S. Department of the Treasury CFO Teresa Ressel have also contributed to Kikoff.
The release of Kikoff Credit Account, the company's initial core product, allows customers to apply for a $500 revolving line of credit, which is used to help build credit history and allow purchases on Kikoff's online store. Kikoff does not charge interest on the credit, does not perform credit checks and reports credit payments every month to Equifax and Experian.
"We are looking to make credit building as fast, convenient and cost effective as possible to underserved consumers. Mostly Millennials and Gen Z, who have lots of student debt, and are looking for ways to build or improve their products so that they can get access to fairly priced financial products," CEO Cynthia Chen said in an interview.
In addition to launching its Kikoff Credit Account product, Chen says the company plans to use funding to scale its team from 19 to 48 by the end of the year. Founded in 2019 by Chen and CTO Christophe Chong, Kikoff has already begun ambitiously hiring senior management with fintech experience to develop and launch the company's service. In the past year, the company has hired key talent from notable fintechs, including: Head of Product Andrew Brix from Credit Karma, Head of Operations Venkat Bala from Deserve and Head of Marketing Patrick Glover from Square.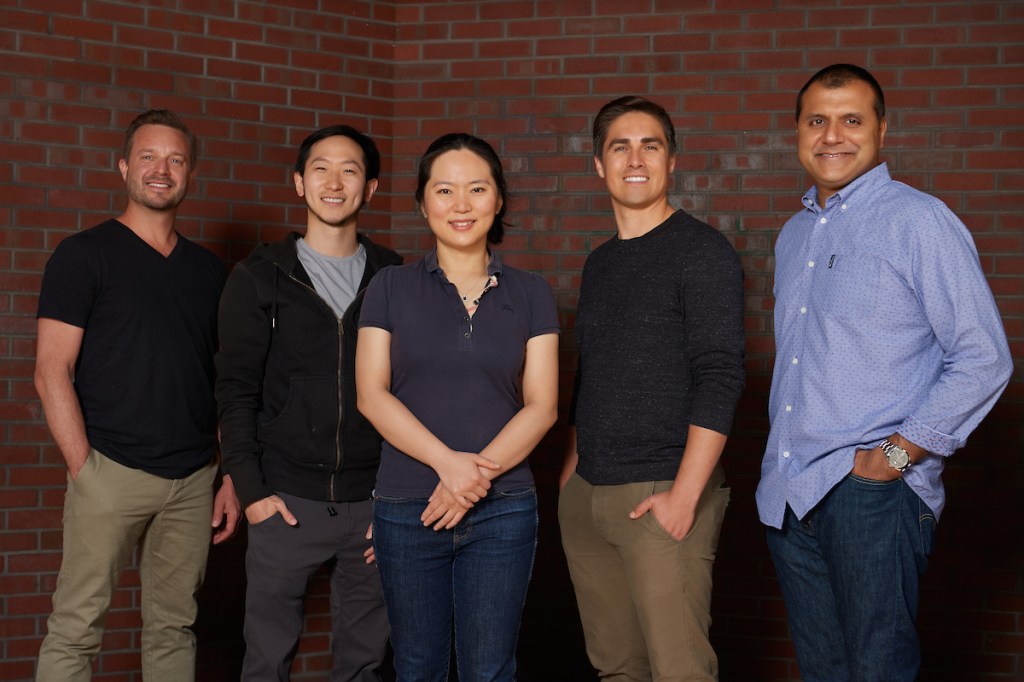 "We have a very good senior team that has a lot of fintech expertise from the well-known unicorns in the space. Now, we are looking to add more folks at a mid-senior level to support them for it. For example, we'd like to have more product managers, engineers and operations people," Chen said.
The company is releasing its Kikoff Credit Account as the initial product of a larger planned financial ecosystem, according to the release. Chen says that Kikoff sees building credit as the first step in helping customers reach their financial goals, stating "future products will help people improve their financial health."
"In more ways for example, help them boost their savings. Help them budget and plan so that they can manage their cash flow better and can pay off their higher interest. Help them consolidate into lower interest, so that they improve their cash flow and will become eligible for the financial product they eventually want."
Customers can also use their revolving credit account to purchase products from the Kikoff Store, which offers a curated selection of financial education products. Online courses, e-books and tutorials cover a range of financial wellness topics, such as how to manage student loans, manage personal finances or set up a small business.
Kikoff is launching in 45 states (excluding Delaware, Nevada, Indiana, South Dakota and Rhode Island) and expects to earn approval for Rhode Island and Nevada soon, according to Chen. Kikoff's CEO also noted that the company has been lucky, because of state regulators appreciating its mission and giving relatively quick license approval.
Visa Fast Track Program
Kikoff joined Visa's Fast Track program in May 2020, which allows new and established businesses to expedite launching and scaling payment cards services on the Visa network.
"As part of that arrangement, we get 'fast-tracked' for review and approval process with Visa when we want to issue, for example, Visa debit cards. Visa has also been very helpful in introducing other partners to us that are necessary for launching our product, for example sponsor banks and technology enablers," Chen said to describe the programs and its benefits.
"They're offering their network, their resources and also they offer discounted service fees for their needs and network."