Chargehound, an automated platform for fighting chargebacks on behalf of merchants, announced Tuesday that is now directly integrated with American Express.
For those who are not familiar, chargebacks occur when a credit card holder claims he/she did not make a certain purchase or did not receive an item, for example, and the credit card company has to issue a "chargeback" to get the money back from the merchant.
Chargehound's technology is now integrated with American Express to process chargeback disputes that any merchant that accepts payment via Amex might receive. Those businesses now have the option to fully automate their Amex chargebacks using Chargehound's software, according to Adrian Sanders, the company's co-founder and CEO.
The premise behind Chargehound is to save businesses money by automating the dispute process so they don't have to hire multiple people to deal with the problem. It also aims to win disputes on behalf of a merchant so that they pay out less in the case of fraudulent cases.
"What a lot of people don't know is there's a lot of fraud involved in the process," Sanders told FinLedger. "Merchants deal constantly with cardholders who are literally trying to get stuff for free. It's called friendly fraud, because the person committing it is the cardholder, and not say, some bot group."
For example, the initial group of customers using the Amex integration has seen up to a 200% increase in revenue recovery without spending money to fight the disputes manually, according to Sanders. Chargehound doesn't charge unless it wins a dispute. In those cases, it takes a cut of the revenue recovered.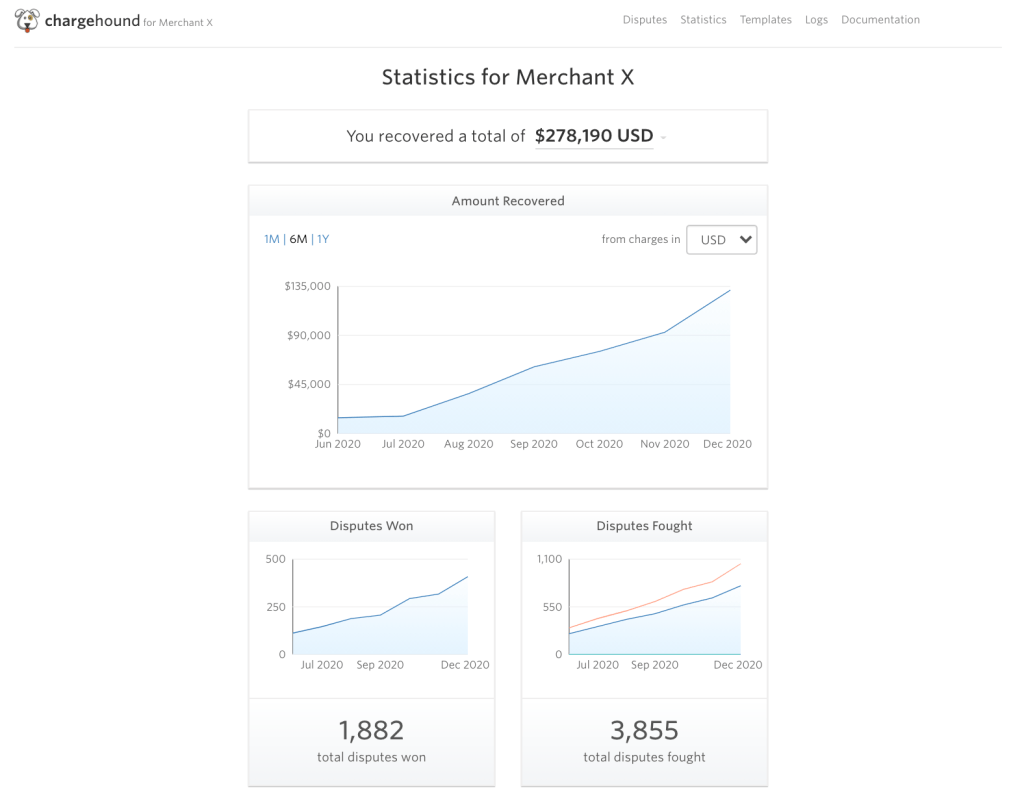 "It's a really laborious process for you to actually defend yourself as a merchant to say something was a legitimate charge," Sanders said. "Businesses are investing in people and processes to win back money already lost when we can just handle it for them."
With the increase in online shopping this year due to the COVID-19 pandemic, the number of people committing fraudulent disputes is also up significantly, notes Sanders.
"With the pandemic, we've seen this explosion of growth in the online sector. Some major retailers that have historically done 15 to 20% of their volume online are now doing 80%," he said. "So now they're seeing increases in disputes by as much as 2500% month over month. That's driven a lot of interest in what we're doing."
Oakland, California-based Chargehound – which actually was born as another company but pivoted to solve an internal problem – has collected data since it started working with merchants in 2016. It's tripled its revenue every year since, according to Sanders.
"We have an enormous amount of chargeback data, perhaps the largest collection on the planet," he told FinLedger. "And, we do some machine learning to understand what the dispute arguments should be."
Chargehound already integrates with PayPal (also an investor), Braintree, Stripe, Worldpay/Vantiv and has custom integration – built with Patreon – with Checkout.com. Adding American Express to its list is a big win for the company, which counts Shopify, SeatGeek and Airbnb-owned Hotel Tonight among its users.
With the Amex integration, Chargehound is "taking a big step forward in enabling all merchants to take a holistic approach to chargeback management," Sanders said.
"This has become even more crucial during the pandemic as merchants look for strategic ways to cut costs and drive operational efficiency across key business processes," he added.