Argyle, which is building a "gateway to access employment records," announced Thursday a $20 million Series A funding round led by Bain Capital Ventures.
The New York-based startup launched in 2018 with the mission of unlocking and democratizing access to employment records. Essentially, it gives companies and institutions – such as banks, lenders and insurance companies – a quick and easy way to access an applicant's employment records. And it does it in such a way that the employees are providing consent to that access.
According to Argyle CEO and co-founder Shmulik Fishman, this is a big difference from the strategy employed by a credit bureau that buys data from employers, houses them in a database and then charges companies "a very exorbitant price" to access them without user consent.
"We're out to replace that model and essentially give workers more ownership over their data," Fishman said.
Argyle's goal is to redefine how employment data is accessed "by removing the barriers between a worker, their own employment records, and the businesses who want to access those records."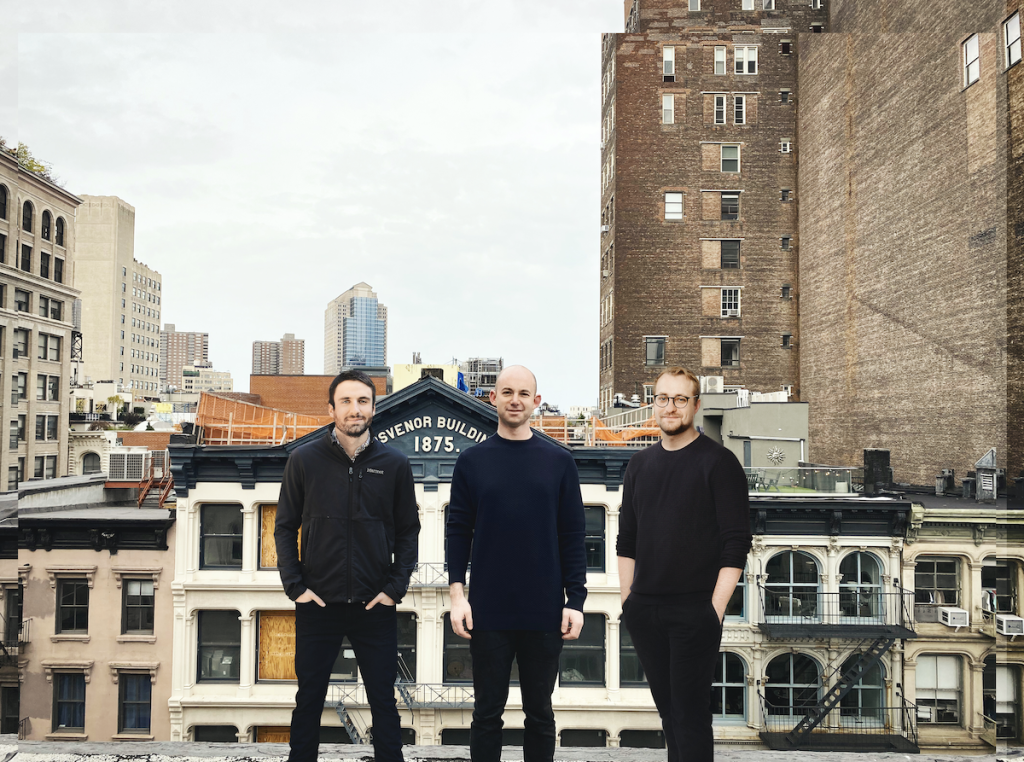 It operates under the premise that many consumers are locked out of financial opportunities, products, and services because they are not able to seamlessly validate employment and income information. It also is trying to fix what it believes is a broken and complex model of managing, transferring and controlling access to employment records and payroll data.
The company argues that its method of income and employment verification offers a more reliable avenue for businesses to make decisions and a more transparent experience for their users.
"Today most workers do not have open access to their own employment records and there are no national standards for employers to follow regarding how employment records are stored or organized," Fishman said.
Argyle plans to use its new capital to "enable a normalized data set into every employee database." It raised $2.6 million in September 2019 seed round.
Its largest customer segment are companies focused on credit extension such as financial institutions, publicly traded banks, credit unions, insurance providers and any company that provides "credit extension in all shapes, forms and sizes." The latter could include credit card or rental companies, for example.
Today, any business can use Argyle to access employment records via API or web interface with a "simple" user flow. So how does it work? An employee can select their employer and log into their account via Argyle Link via the company's front end interface. Argyle's network then transmits that user's employment records back to the business in real-time.
Last month, the company processed about 10 million employment records.
"I believe we're only scratching the surface of what this company can do," Fishman told FinLedger. "This is a global size opportunity."
Fun Fact: Fishman said the company intentionally named Argyle after a pattern.
"I'm a huge fan of Plaid, and make no secret about it," he said. "Plus, there's a number of other successful companies such as Stripe and Checkr named after patterns. We went through a list of patterns and polka dots didn't sound very good. So we settled on Argyle. And ultimately, we want to be the Plaid for employment records."
Investor POV
Bain Capital Ventures Partner Ajay Agarwal said his firm believes that Argyle has the "right leadership team with the best technical strength and product to tackle this challenging market."
"At its core, this is a technical problem, and Argyle brings the most robust engineering team with the most experience and demonstrated ability to execute quickly," he told FinLedger.
He said the company has a competitive advantage against newer players in that it has spent years learning and developing "the best methods" to integrate into the largest employment platforms in the US.
"While other players have popped up in the last 6 months, they, too, will need to go through the long learning process that Argyle has been through," Agarawal said. "To date, Argyle has built the widest and most battle-tested system with strong commercial adoption – it has the ability to access more than 40 million employment records."
Overall, he believes that employment and income verification is a multi-billion dollar market with "antiquated incumbent solutions that are largely still manual."
"Customers are begging for an alternative source for employment and income verification," he told FinLedger. "…As a result of over 40 million Americans losing their jobs and the fact that transactions are increasingly taking place digitally – versus in person – the ability for an institution to access digital tools for employment verification has never been more critical."